Movie title: Christmas Made To Order
Genre: Romance
Initial release: December 23, 2018
Where to watch: Netflix
Hello there again! Welcome to this week's Movie Check, a blog post where I share to you guys my thoughts about the holiday movies I have been watching this December. This week I decided to watch the 2018 film Christmas Made To Order. I will admit that the reason why I watched this was because I was familiar with the actor playing the lead. I forgot his name but I believe he is the dude with the hair that looks sexy pushed back.
Now, I want to rewatch Mean Girls. But we are not here to talk about that. Let's talk about what Christmas Made To Order is about.
The movie first introduced me to the female lead. Gretchen Hart (Alexa PenaVega) a young woman who works part-time at a catalogue company but have a dream to pursue her business Holiday Made To Order, where she can have creative freedom to decorate to her hearts content. Whilst decorating one of her client's building lobby, Gretchen met our male lead. Steven Brenner (Jonathan Bennett)is a young architect, who is a workaholic in the road to be a partner at his firm. Steven didn't left a good of an impression to Gretchen, but when Steven's family called that they will be visiting him for Christmas, he had to do something. He then went ahead to hire Gretchen to decorate his house for Christmas and to be the family's "Christmas tour guide" while they are staying with Steven for the holidays. We then follow them as our leads get to know each other, themselves and the people around them.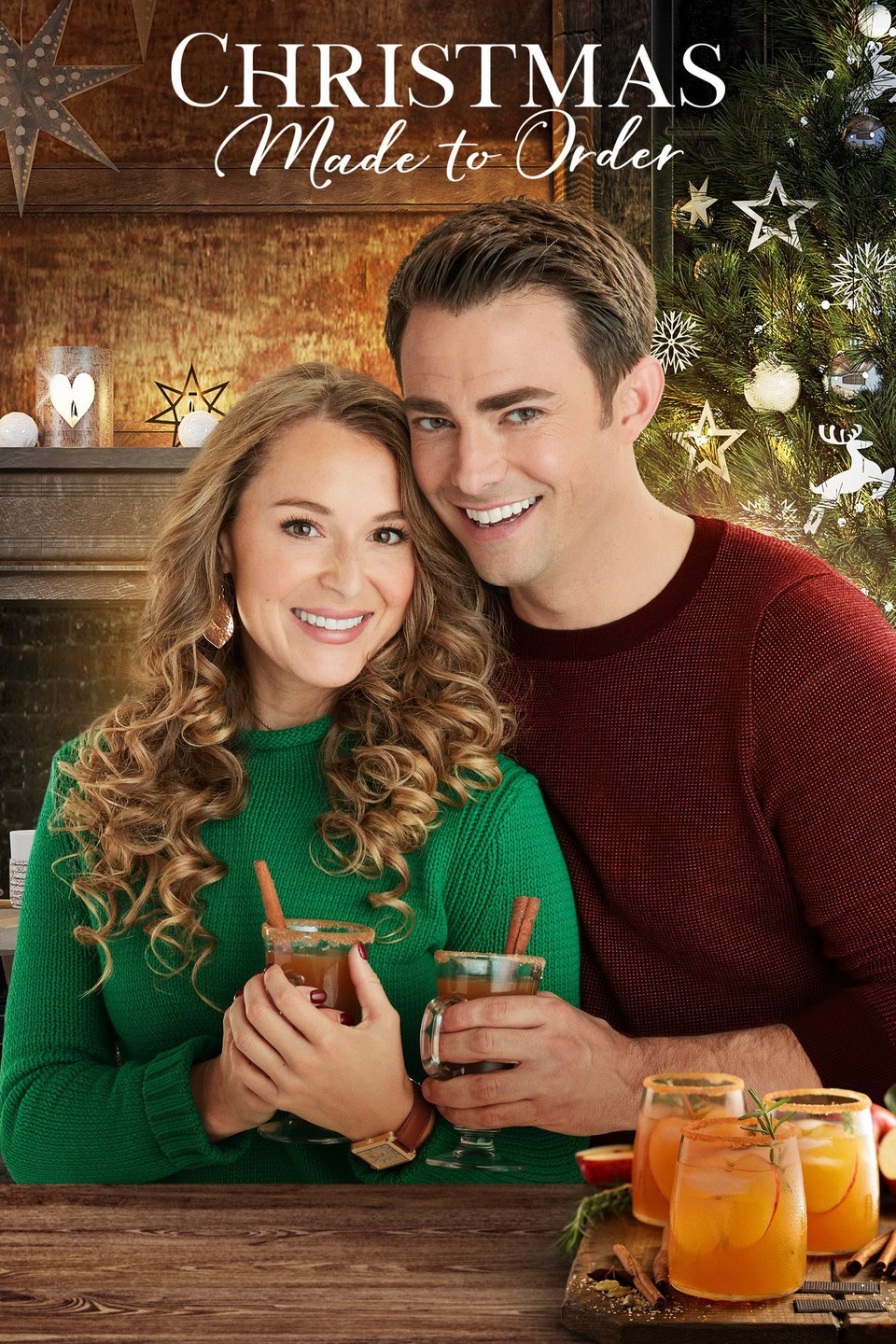 Now you know the plot, let's talk about what I think about this movie. To be honest, I quite liked it. It was entertaining to watch and I mostly enjoy the scenes where they do some Christmas themed activities. This movie felt like Christmas puked on my tablet screen just because of how festive it is. The story is easy enough to follow, all you have to do is just sit there and watch what will happen. Yes, the flow of the story is predictable even that last part, but at least it was a bit bearable in comparison to the other one. (ahem…looking at you Christmas Wonderland) The decisions Gretchen made in the end was as expected, what I was surprised with was what happened to Steven. I thought his side of the story was all about the family stuff but the movie also touched on his career. It was a sudden take but I just rolled with it.
One of the things I like about this movie are the lessons. The lessons are as cliched as can be but it was a welcome one, especially the one mentioned by Steven's mom, Ellen (Anne Sward).
Just because you were burned once doesn't mean that you can't give love another shot. – Ellen to Steven, Christmas Made To Order

Tweet
The acting was also bearable, again in comparison to Christmas Wonderland. The lead actors have a bit of a on-screen chemistry that was entertaining to watch, although I am not that sold to the whole romantic part. Aside from the leads, I also liked the rest of the family. I was sold on the fact that they are a family and I was a stranger looking in. They have a simple dynamic that captured the type of family that you will encounter at the mall or while on holiday.
Now, I give this movie a 3 out of 5 popcorns. It was an entertaining movie, good enough to watch a second time or as a background noise on your incoming family gathering. There is one caveat though, there is almost zero conflict in this movie. If there is one, it'll be resolved in a snap. So if you are looking for a movie with drama and conflict, this ain't it.
---
That is it! I am currently busy with both work and wrapping Christmas gifts on my spare time. Christmas will be different this year, but I am trying my best to at least keep the holiday spirit up.
Anyway, thank you for reading! Again, this is a review from a casual movie watcher, so if you are looking for a critical review, please look elsewhere.
Talk to you again soon! Keep safe!
Instagram- @thecatwithabook
Goodreads- goodreads.com/thecatwithabook