Hello! I few more days and its Christmas!
Welcome to this week's Top Ten Tuesday. Top Ten Tuesday was created by The Broke and the Bookish in June of 2010 and was moved to That Artsy Reader Girl in January of 2018. It was born of a love of lists, a love of books, and a desire to bring bookish friends together.
This week's prompt is all about the Books that I hope Santa brings. Since I am still in the gaming mood, I will include the games that I also want this Holiday season. Let's go!
The Books
Love & Olives (Love & Gelato #3) by Jenna Evans Welch
I recently found (finally) and bought a copy of the second book. So, I am wishing for this one. To those who are curious, this is what this book is about.
Liv Varanakis doesn't have a lot of fond memories of her father, which makes sense—he fled to Greece when she was only eight. What Liv does remember, though, is their shared love for Greek myths and the lost city of Atlantis. So when Liv suddenly receives a postcard from her father explaining that National Geographic is funding a documentary about his theories on Atlantis—and will she fly out to Greece and help?—Liv jumps at the opportunity.
But when she arrives to gorgeous Santorini, things are a little…awkward. There are so many questions, so many emotions that flood to the surface after seeing her father for the first time in years. And yet Liv doesn't want their past to get in the way of a possible reconciliation. She also definitely doesn't want Theo—her father's charismatic so-called "protégé"—to witness her struggle.
And that means diving into all that Santorini has to offer—the beautiful sunsets, the turquoise water, the hidden caves, and the delicious cuisine. But not everything on the Greek island is as perfect as it seems. Because as Liv slowly begins to discover, her father may not have invited her to Greece for Atlantis, but for something much more important.(Goodreads)
Misery by Stephen King
To be honest, I would love to receive any King books that I still don't have. Which is a lot. This is a special mention since I am looking for a copy of this since… gosh…I don't know when. I am not a fan of buying books online (I just don't trust it) so, I am still hoping that one of the bookstores in the Philippines will have this on their shelves. This is what this book is about.
Novelist Paul Sheldon has plans to make the difficult transition from writing historical romances featuring heroine Misery Chastain to publishing literary fiction. Annie Wilkes, Sheldon's number one fan, rescues the author from the scene of a car accident. The former nurse takes care of him in her remote house, but becomes irate when she discovers that the author has killed Misery off in his latest book. Annie keeps Sheldon prisoner while forcing him to write a book that brings Misery back to life. (Goodreads)
The Secret History by Donna Tartt
The last time I saw a copy of this book on National Bookstore, the copy was battered to the point that made me wonder if they are still seriously selling it or if someone accidentally left their copy on the store shelf. After that, I never saw a copy of it. So, yes, I am still hunting for one. Again, this is what this book is about.
Under the influence of their charismatic classics professor, a group of clever, eccentric misfits at an elite New England college discover a way of thinking and living that is a world away from the humdrum existence of their contemporaries. But when they go beyond the boundaries of normal morality they slip gradually from obsession to corruption and betrayal, and at last – inexorably – into evil. (Goodreads)
Demons of the New Year: An Anthology of Horror Fiction from the Philippines by Karl R. de Mesa, Joseph Frederic F. Nacino, Catherine Batac Walder
I am so close to asking my friend Vim to help me look for this book. (Shout out to Vim! Follow her blog now at The Booktopus Reads ) It has been months and still I have no clue where in the world, or the Philippine archipelago, should I look for this book. Also, it is partly my fault because I can't remember the full title of this book. All I can remember is what the book cover looks like. Since I am bad at describing things, I never tried asking the sales person at the bookstore for help. Anyway, this is what this book is about.
Demons of the New Year: An Anthology of Horror Fiction from the Philippines represents horror written by Filipino writers elaborating on the unique perspective of local horror. These are more than just rehashed tales from the provinces about Filipino mythological monsters like the aswang and the tikbalang. Nor are these your run-of-the-mill ghost stories told thrice over during sleepovers, with a flashlight shining in your face and your kumot pulled over your head.
Within these pages, you will find tales of haunted houses, demon hunters, monster pop stars, and more. And though you may think them familiar, this is because these stories have been twisted to fit nicely into their niches within the strange East-meets-West collective psyche of Filipinos.
Welcome to the darkness that feeds on Filipino nightmares. But remember: don't let them in. (Goodreads)
The Games
Animal Crossing: New Horizons
I'm not sure why I want this game but I really do want it. I was planning to buy this for myself this Christmas but I am still debating whether I should buy this or buy a new sneaks instead.
Immortals Fenyx Rising
I was originally thinking of buying The Legend of Zelda: Breathe of the Wild but since this one launched, I think I'd rather get this. I am a fan of Greek Mythology (and other myths in general) so, I think I will enjoy this more like the way I am enjoying Hades. The only debate is whether I should get this for the NS or PS4 (or PS5 still deciding on this).
Story of Seasons: Friends of Mineral Town
This game is the reason why I bought myself a NS lite on my birthday. For some reason, I still don't have this game. I am looking for a physical copy on Datablitz and they still don't have one. I will check again before Christmas. (I wrote this on Dec. 18, so maybe by the time this is posted, I have this game already or not) I just want to marry my best girl Ann again.
Call of Duty: Black Ops III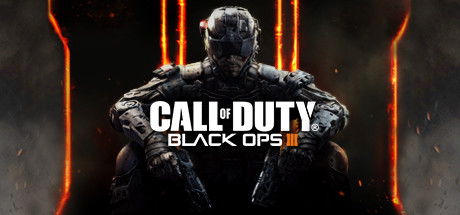 I will buy this game once I finally started on my plan to build my own gaming PC. When is that? I honestly don't know.
What about you? What do you want Santa to bring you this Christmas?
Even without this gifts, I am still happy that everyone I know in my life is doing fine despite the pandemic. My true wish this holiday is that it will continue to be that way, up until the vaccine is here in the Phillipines. Not just for me and my folks, but for every one else. Kaunting tiis pa.
Thank you for reading this post! A new movie review and book review will be posted this week. So, keep an eye for that. Keep safe guys!
Instagram- @thecatwithabook
Goodreads- goodreads.com/thecatwithabook