March is one stressful month. I was actually a bit shock that I still managed to list down some things that made March a bit better. Let's begin, shall we?
---
Strange the Dreamer by Laini Taylor
Finally! A book favorite! I think I finished reading this book at the beginning of March. Before everything went on a downward spiral. I honestly didn't expect to like this book since I was not that excited to read it but once the story picked up, it was awesome. I'm looking forward to reading the next book.
Here is a link to my book review, if you want to read it: Book Review- Strange the Dreamer
Emma Chamberlain
Le fiance and I started watching Emma back when we stumbled upon her vlogs while driving. We stopped watching her years ago, I can't really remember why. Lately, YouTube recommended one of her new videos to me, so I decided to watch her again. It was fun watching her and she manages to make me forget about my problems, even for awhile. I'm glad I resubscribed to her channel.
BoJack Horseman
I really like this show! But, this show hits reality too much that I rarely watch it. Around the beginning of March, I decided to continue watching this. I managed to finish Season 3 this month. Which only managed to made me even sadder. Still, I know I will watch this series again in the future.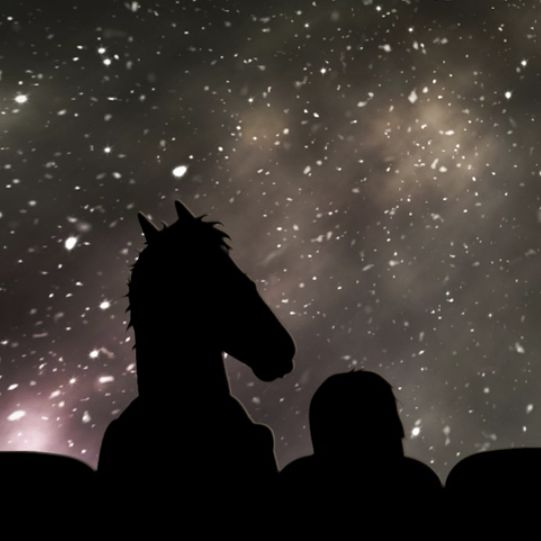 Lego Harry Potter
I recently bought two new games for my Nintendo Switch lite. One of those games is this one. I wasn't planning to buy this but it was on, I think 50% off. So, I gave in. I played it a bit and it was really funny. I will write a full game review about it once I finished the first one, at least.
Immortal Fenyx Rising
This is the second game I bought for my NS, and this I am sure that it was on sale for 50% off. I started playing this (kind abandoning the Lego HP) and so far, it was fun. I really liked the Gods. I am still at the beginning so I will let you know on my review my final thoughts on this game.
---
That it for my favorites post for March. What about you? What made your March a bit better?
Time to go back to work. I hope April will be a better month, overall. Talk to you soon!
Keep safe!
Instagram- @thecatwithabook
Goodreads- goodreads.com/thecatwithabook