Movie title: Call Me by Your Name
Genre: Drama, Romance
Initial release: January 18, 2018 (Brazil)
Where to watch: Netflix
I was speechless but not in a good way. Before I continue this is what this movie is about:
In 1980s Italy, romance blossoms between a seventeen-year-old student and the older man hired as his father's research assistant.

IMDb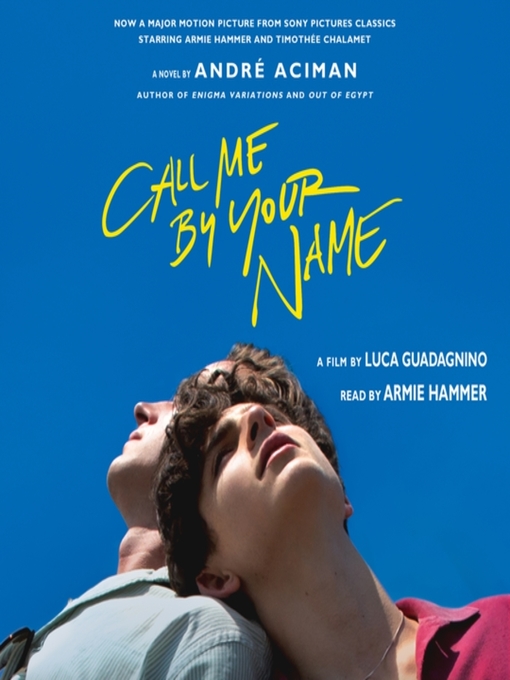 The Story
I watched this movie knowing only a few things: this is a drama romance and Timothée Chalamet is playing the main character.
First of all, Italy in the Summer looks beautiful. I just love looking at it.
Now, for the story. It was too slow for me. Keep in mind I am completely oblivious to what the actual story would be. So, I was just sitting there, waiting for something to happen. And when something finally started happening… it was a letdown.
So, I was ready for the drama and the romance. It has been a while since I watched and liked one, so I have a bit of an expectation. After all, I saw some good reviews. Well, I didn't read the reviews but I saw the ratings. And yet, after watching the entire movie, I felt nothing.
Nothing.
No sadness and I was looking forward to that sadness. Even when that ending scene was playing. That is how detach I am with the characters.
The romance was meh. Although I blame it on the uncomfortable feeling I had watching Elio (Timothée Chalamet) and Oliver (Armie Hammer) flirt. I know that Oliver was older than Elio, which bothered me a bit but I am willing to ignore that part for that "romance". But when I saw them on screen, I was bothered by how much older than the intended 24 years old, Oliver looked. Yes, it was because of the casting choice for Oliver.
I felt like I just watched an older man having sex with this teenage boy. And for me, there is nothing romantic about it. I just felt uncomfortable throughout. Add that fruit part and I was like…
And now I feel a bit confused. Did I watch the same movie as those people who showered this movie with praises? Did I miss something?
Because I seriously felt like I wasted two hours of my day because of this movie.
The only part I liked and appreciated in this movie was the conversation between Elio and his father Mr. Perlman (Michael Stuhlbarg).
The Characters/ Actors
The only issue I had with this movie is that again, Armie Hammer looked too old to play Oliver. But, I don't have any issues with his acting. It was ok.
The other actors are good too.
Final Thoughts
Overall, I feel neutral in regards to this movie. Despite the things I felt uncomfortable seeing, that doesn't justify a negative reaction from me. It was not worth it.
With all that, I am now curious about the book. Was it different or the same? Maybe I'll feel Elio and Oliver's connection if I read the book instead?
What do you think? If you read the book and watched this movie, let me know if you think reading the book would be worth it.
Let me know!
---
That is it for me. Thank you so much for reading.
I will talk to you again this Saturday for a book review. Enjoy the rest of the week and keep safe.